Meditation
The Power of Meditation
Meditation is the practice of keeping the awareness of mind. The ultimate discovery of meditation is a pure, spiritual experience that is clear and fearless. However, continuous practice is required to achieve it. After all, the mind is like a spoiled child, running wild. If we can't let the mind slow down and take a good look at it, we can't understand the essence of the mind. Our mission is to play a role of parents adjusting this mind. Many Dharma teachings provide a way to live a more fulfilling, active, and peaceful life in this world. Meditation and other specific practices can help us clearly understand and strengthen our intentions, leaving the same profound memory in both body and mind. In fact, every aspect of our lives provides an opportunity to put these teachings into practice. Through this combination, we can indeed live a better life.
Mindfulness
Mindfulness begins with staying alert. This is a deliberate act and we will notice every step and aspect of action. Quite often the most impressive moment is when it first happens. For example, when we are eating, we will notice the taste of ingredients, the color matching, the feel of the tableware, and the chewing action. After practice, we will also become more aware of our own reactions, the emotions behind them and the reasons for those emotions. Once we are aware of this, we can apply it to the relevant teachings. Mindfulness can be a very good friend, a guardian who protects us. We may know the harms of anger and hatred, and the interests of love, but unless we realize that we are angry, and at the same time, we are aware of what triggered anger, what we did or did not think about, and the inevitable consequences. Otherwise, we cannot put the teachings into practice. This awareness allows us to respond to questions, not just intuitive responses.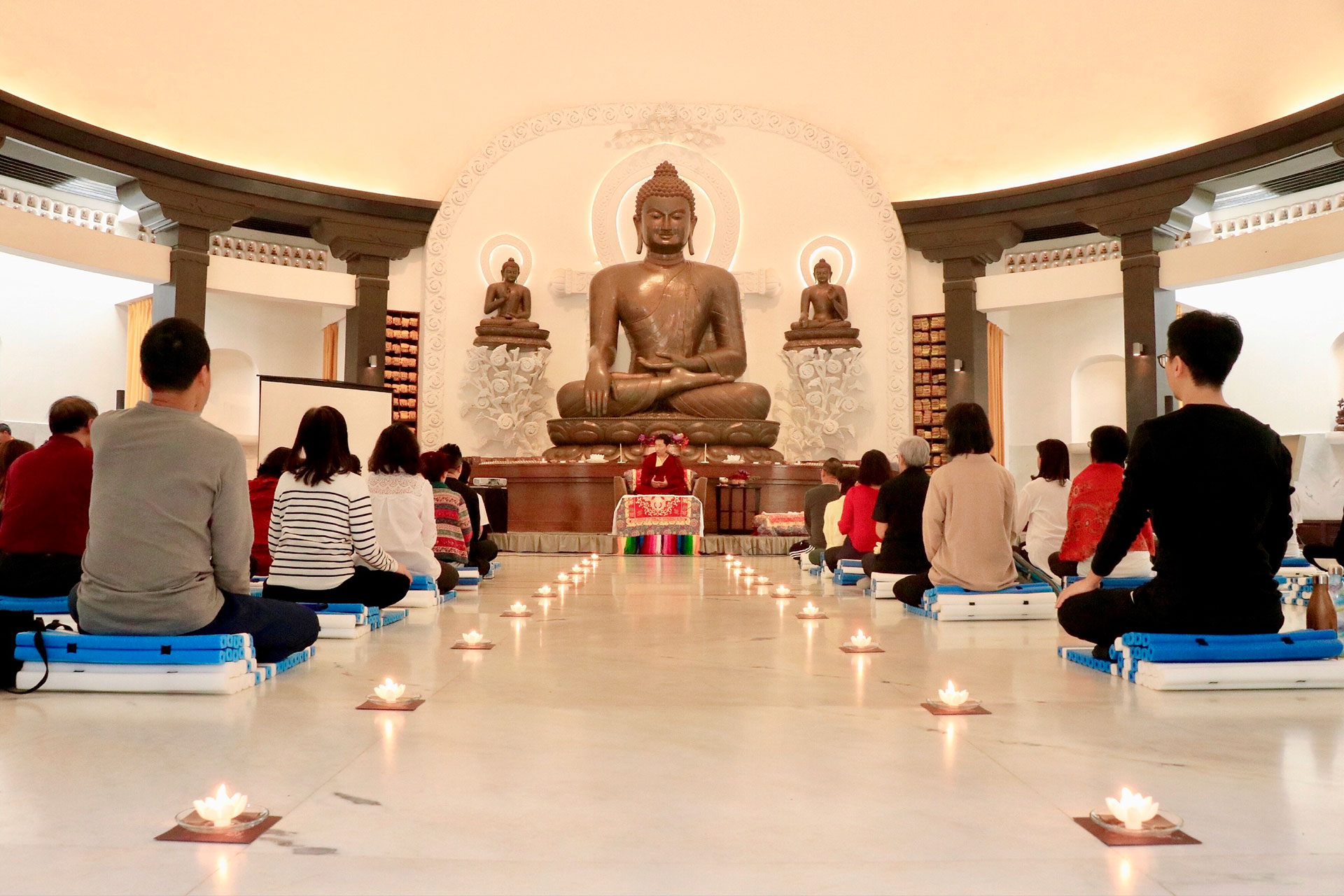 Shamatha
Meditation in many traditions of spiritual practice is very common to practice peace of mind. It is usually achieved by means of counting breaths or by letting the mind focus on something external, which helps keep our minds away from trivial thoughts and distractions. Then our heart is rested, and the heart is not asleep, but simply maintains the state of being. The result of this practice is that we gradually increase our concentration. If we waste our energy on many things, we may fail to really understand the essence of mind. On the contrary, we can concentrate all our efforts on a single subject and build intrinsic dexterity, endurance and clarity in the process.
Vipassana
Vipassana meditation is just like a magnifying glass which can produce a flame, and when the mind is focused on a single point, the born wisdom can penetrate into ignorance. In Dharma, the practice that helps create such wisdom is called Vipassana meditation or Vishna, which has the meaning of in-depth viewing or superlative viewing. This kind of analytical meditation begins with a calm and focused mind including searching body, mind in different level and aspect based on Dharma teachings. In the end, it will lead us to the absolute clarity and let us break the roots of suffering by seeing the true nature of pain.
From the broadest point of view, meditation is the most widely used means of survival. Our minds are in an uninterrupted racing state, full of chaotic thoughts and emotions, planning the future and remembering the past. If we can't pause for a moment from this endless rotating kaleidoscope, we will be crazy sooner or later. So we found a way to rest. Like the concentration of athletes entering the competition venue, musicians are immersed into the music world, the driver loses the sense of time. In daily life, meditation uses the same basic skills to live in the present moment.
Spiritual purification is also a positive mode of thinking. In reality, it is difficult to say whether the water in the cup is half full or half empty. But positive thinking can help our lives and minimize suffering.