Historical Background
Lumbini – United Nations World Cultural Heritage Site
In the sixth century B.C., Lumbini was a beautiful grove. Maya Devi, queen of the Sakya clan, had a premonition that she would soon give birth to a special child, so she left the capital city for her parents' home. During the journey, while she was resting in Lumbini grove, labor signs appeared and she extended her right hand to hold on to a branch of a sala tree. According to legend, without any pain, she gave birth through the right side of her torso to Prince Siddhartha, the Buddha-to-be. After his birth, having taken seven steps, Siddhartha gazed in each of the four cardinal directions and proclaimed that he was the lord of all humans and heavenly beings in the universe, and that he would eradicate birth, aging, illness, and death.
The birthplace of the Buddha – Nepal Lumbini is a holy place for millions Buddhists around the world, for whom it evokes precious mother love.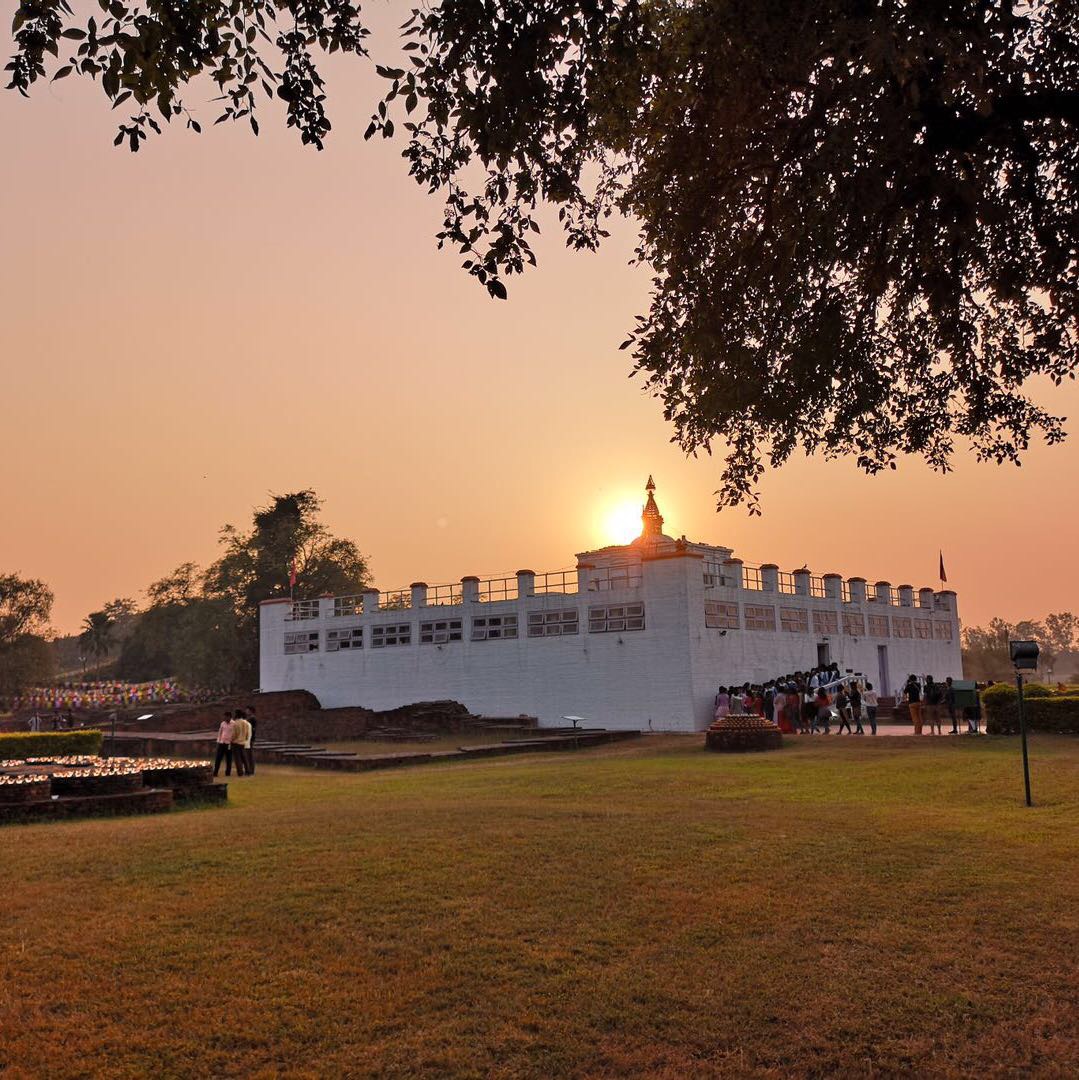 Today Lumbini is listed by the United Nations as a World Heritage Site and the project to develop the Lumbini Holy Park has been jointly planned by the UN and the Nepalese government. Countries from around the world have built temples in the park for their Buddhist citizens to use as pilgrimage destinations. This comprehensive project initiated by the UN reflects the connection between the Buddha and world peace, for it is from this very historic birthplace that Dharma teaching spreads to this world laying the foundation for future world peace. The 42 pieces of land provided to the different countries to build their representative temples symbolize the connection between the teachings of the Buddha and the modern world.
Birth of the World Center for Peace and Unity
In 2005, under the name of the United Trungram Buddhist Foundation, H.E.Trungram Gyalwa Rinpoche was granted land by Nepalese government and initiated the construction of the Lumbini World Center for Peace and Unity. Unlike other Lumbini monasteries, the center represents all peace-loving people in the world, regardless of country, region, background or belief. It is a place of retreat open to all.  Here, all those who want to seek peace, happiness and wisdom can obtain benefits.
Historically, humans have created and experienced much suffering. World peace is our vision, ambition and aspiration—but world peace is not a certain thing. How can it be achieved? Each individual must carry peace within themselves. How can we achieve personal peace? By learning at "right places" such as the WCPU, then passing on these universal messages of peace. In this way, we become messengers of peace, bringing positive change to ourselves, to our families and friends, and to the wider world.